Blue Ridge Parkway Photo Journey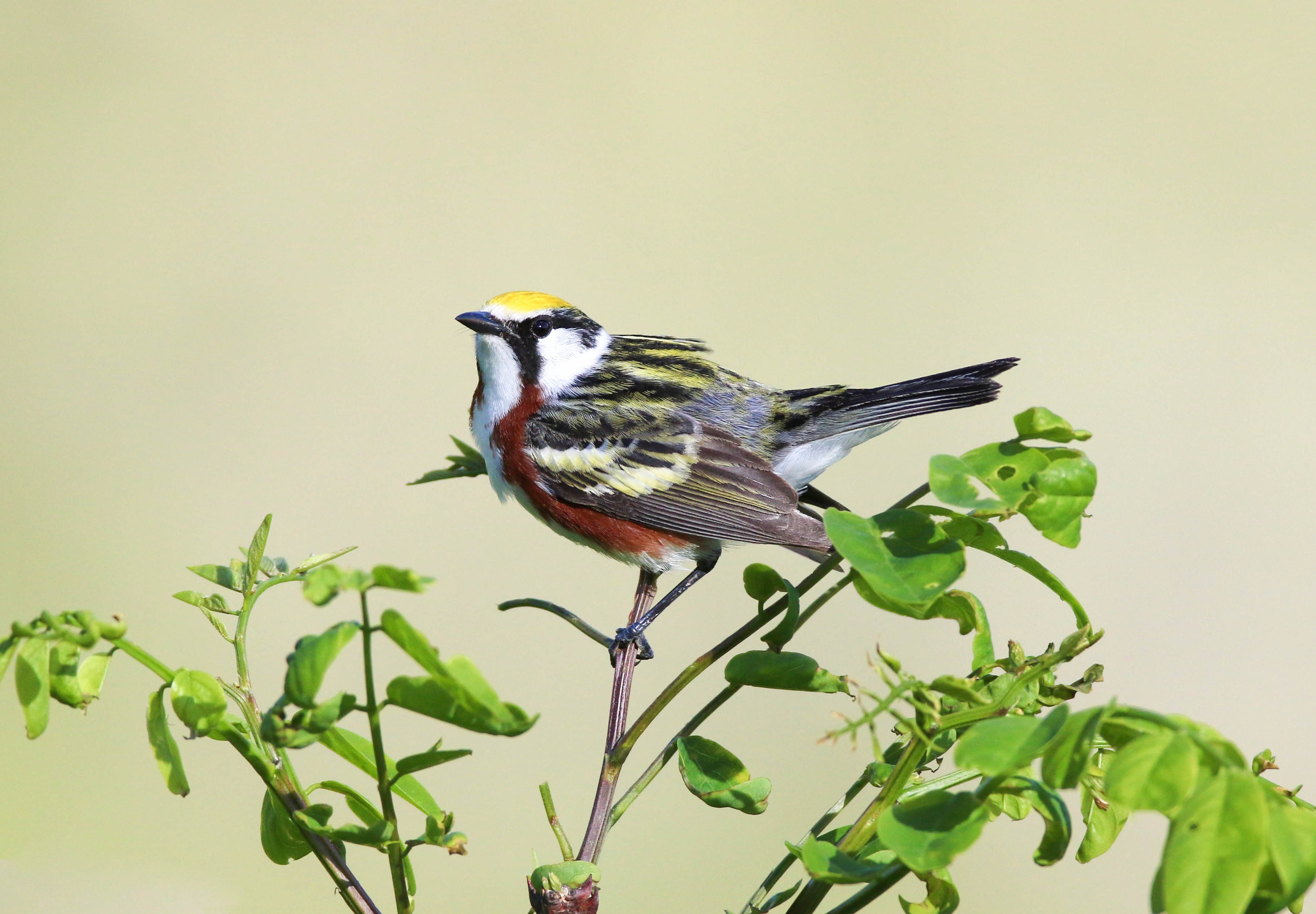 • (2) three day offerings for up to two participants •
TOUR DATES:
April 29,30, May 1, 2020 (Wednesday through Friday)
May 5,6,7, 2020 (Tuesday through Thursday)
GROUP SIZE: 2 PARTICIPANTS PLUS LEADER
COST: $1200 per participant.
Save your dates now with a $400 refundable deposit (see Terms Of Use).
(HOTEL AND MEALS ARE NOT INCLUDED)
The southern part of the Blue Ridge Parkway has wonderful warbler diversity, including some surprising species normally found much farther north, and the rarely photographed Swainson's Warbler can be found at lower elevations just off the Parkway. The varied elevations along the parkway allow for varied habitats and provide some amazing perches and composition opportunities. Gene has worked this portion of the parkway for several years now, and the dates are chosen in an effort to maximize opportunities. This is a great place to photograph warblers, and the scenery is breathtaking. We want to avoid weekends on the Parkway due to increased vehicular activity, especially the motorcycles.
We will take our time as we crawl along the Parkway and will also take advantage of various roads that shoot off the Parkway to mostly lower, but sometimes to higher elevations. The goal is to create desirable compositions. It will likely work best to pack a lunch and/or snacks each day so we can maximize time on the Parkway. There are plentiful picnic areas and restroom facilities along the Parkway. Upon receipt of your deposit to reserve your spot, you will be given more details on the planned itinerary.
This Warbler Photo Journey will take place between Cherokee, North Carolina, and beyond Mt. Mitchell State Park, which is beyond Asheville.
The amount of walking required is minimal, as most set-ups will be right off the road. Keep an eye out for snags and uneven ground when we venture a short ways into habitat on occasion.
Testimonial from 2019:
"I was very fortunate to be introduced to the Warbler Whisperer this past May, 2019. I contacted Gene Koziara, aka, the Warbler Whisperer, to photograph warblers along the Blue Ridge Parkway. It was the right time of the year and at the correct elevation that the birds are located. Gene is that special guide who puts you in front of the birds for you to get great photographs AND HE DELIVERED!

Gene has super hearing and very accurate eye sight to hear the bird and then spot them in the trees and bushes. In three days with the Warbler Whisperer, I photographed 13 different species of warblers and got many great shots. It was a very productive and effecient three days.

Gene Koziara IS the Warbler Whisperer and a great fun guy with whom to photograph birds.

Thanks Gene."

Joe Barranco
TARGET SPECIES
Northern Parula C (Common; we should be able to find)
Hooded Warbler C
Chestnut-sided Warbler VC (Very Common)
Black-throated Green Warbler VC
Black-throated Blue Warbler VC
Canada Warbler VC
Blackburnian Warbler VC
American Redstart U (Uncommon but usually can be found)
Black-and-White Warbler U
Worm-eating Warbler U
Ovenbird U
Cerulean Warbler U
Swainson's Warbler U
Kentucky Warbler R (Rare but sometimes can be found)

OTHER SPECIES
Blue-headed Vireo C
Rose-Breasted Grosbeak C
Veery U
Scarlet Tanager U
LEADER: GENE KOZIARA
Gene, known as Geno K on Flickr, has intimate knowledge of the above sites and species, having worked those areas each spring for a number of years. He knows the songs and where at those sites we are likely to find the target species.
He will work to find us as many of the above species as possible. He will use calls where he deems appropriate, but you may be surprised about the call techniques and how sparingly they may be used. The focus will be to provide opportunities for quality images, with an emphasis on composition and warblers in song whenever possible. We will start around sunrise and work until we don't have usable light, taking a break at mid-day if the sun is bright. On those bright days we may use that time to go to another site, or we may just take a relaxing lunch to discuss warbler photography and perhaps Lightroom and Photoshop techniques, depending on group consensus. We will shoot again from later afternoon until we don't have usable light. Our goal will be to have a quality shoot of two to four warbler species per day depending on the sites visited and how we are doing. The emphasis will be on quality composition, and in some cases we may shoot several birds of the same species in various settings.
REQUIREMENTS
I will discuss camera settings and the composition goal(s) for each individual shoot during the set-up, but please understand that this trip is for folks who already know how to use their camera and lens well but who want to experience and enjoy warbler photography. A long lens is essential for warbler work. I use a 600 mm and a crop sensor camera (Canon 7dMK2) so I am shooting 900 mm equivalent. A 500 mm lens or minimum 400 prime lens along with a crop sensor camera body is essential for best results. A teleconverter to extend reach can be used in good light situations, but it may slow image acquisition too much in more overcast or shaded situations. The faster your lens, the better for warbler photography. You should have the skill with your gear to quickly focus on a small bird, as warblers often tend to move quickly. Some birds and species will be more cooperative and forgiving than others, but the ability to quickly focus on the bird will provide far more satisfying images. It is important to follow my lead as I work to get a bird in. Warblers can be very sensitive to moving photographers and noisier gear. Knowing when to pull the trigger is important, especially when attempting singing shots. I will attempt to coach how to better anticipate warbler movement and thus minimize unproductive shooting. The Atlanta area has the added advantage of the opportunity to rent adequate gear for the duration of your trip if needed or desired. If you intend to do that, let me know so we can discuss that. I would suggest arriving at least a day earlier if you will be renting gear so that you can practice with it. It is about a four hour drive from the Atlanta airport to Cherokee, North Carolina. Depending on where you are traveling from, you may have more suitable airport options than Atlanta.

DISCLAIMER:
This Warbler Photo Journey will require little walking with most shooting occurring within a few hundred feet or less of our vehicles. As with any outdoor adventure watch out for briars, possible biting insects and poison ivy, and be alert for uneven and slippery ground. Plan to put in a long day.

MOST IMPORTANT
The goal is to have fun and work as a team to maximize everyone's Photo Journey. I need you to be open and honest with me as we regularly assess how we are doing. Ideally, you will not only come away from the trip with many quality images, but also with some how-to knowledge that you can apply in the future while out shooting and when doing your own post-processing.
Still have questions about this tour?